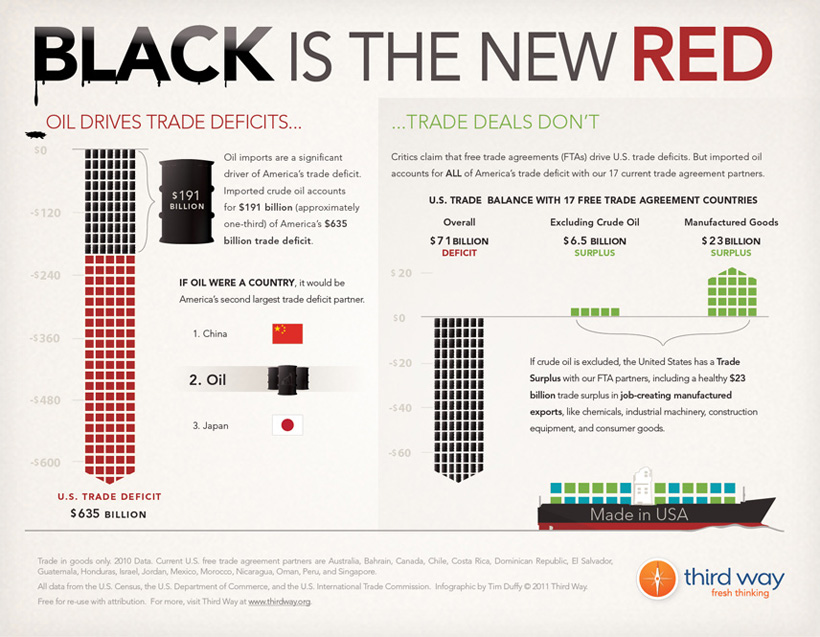 An info-graphic illustrating that trade deals are good for U.S. economic growth, commissioned by Third Way.
Third Way is a think tank that answers America's challenges with modern ideas aimed at the center. They advocate for private-sector economic growth, a tough and smart centrist security strategy, a clean energy revolution, and progress on divisive social issues, all through a moderate-led U.S. politics.
This was a small project that turned out to be a lot of fun. I was worried the final graphic would be hard to read, but it ended up quite nice.